Our Mission Statement and Values
Our school values are at the core of everything we do. They underpin our teaching and learning, and provide an environment which prepares our pupils as confident, happy citizens.
Our School Motto
Learn to Love;
Learn to Believe;
Learn to Achieve.
Our Mission Statement
In our school, Christ is at the centre and children are at the heart of all that we do:
We inspire everyone to succeed to reach their potential in a safe, inclusive, happy environment;
We develop resilient, hard working, independent individuals who are confident to take risks.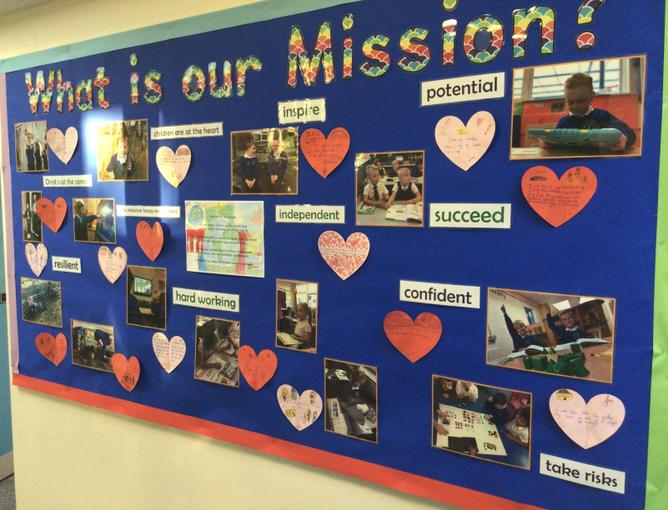 During Mission Week in September 2020, the children considered what the Mission Statement means to them and how they can live it out. We asked 'What is our Mission?'